We will utilize Microsoft's data center
to create an environment where you can freely run
the necessary resources as much as you need.
Microsoft Azure is utilized by companies such as these.
Want to build their own server in a short period of time, at low cost
Want to operate the server when you want to, as much as you want to
Want to take BCP measures in preparation for large-scale disasters
Realize a solution by combining their corporate needs with over 20,000 different types of Azure services
Microsoft Azure Outline
Microsoft Azure is a collection of cloud services to support business issues. Freely build, manage and deploy applications on a gigantic worldwide network using tools and frameworks that meet your requirements. Additionally, as we are providing solutions for all kinds of industries, it is possible to satisfy customers' inherent needs by combining cloud services and products adjusted according to industry type.
Characteristics of Toyota Tsusho Systems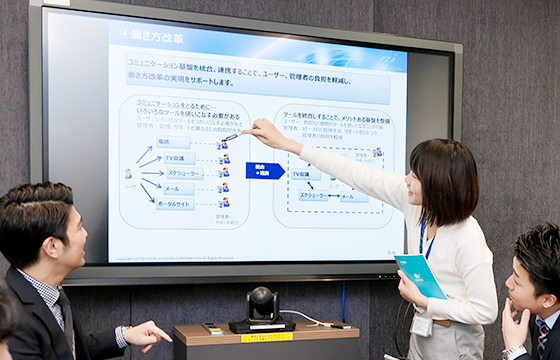 We provide consistently, from the construction analysis to construction support
We can provide for and help the customer consistently, from the concept hearing, to construction analysis and support through Azure, for what the customer wants to realize. In this way, the customer doesn't have to spend time on anything other than the primary work, and can prepare an environment using Azure.