We will introduce cloud-type integrated groupware
that can use Microsoft Office applications anytime, anywhere.
Microsoft Office 365 is utilized by companies such as these.
Do not have a communication infrastructure in place according to work method reform policy
Fears about the current security system
Want to reduce TCO
Want to use the latest communication infrastructure (system/application)
Want to utilize OA infrastructure in the cloud, and take BCP measures
Prepare portal and project sites more securely and easily,
and improve work efficiency by sharing with other members,
including those from other companies
Microsoft Office 365 Outline
Microsoft Office 365 is a service where the latest versions of Office applications such as Word, Excel, PowerPoint, as well as groupware such as Exchange, SharePoint, Skype, and OneDrive can be used. As you can do various work online regardless of device or terminal, it can be used for business efficiency improvement and security measures.
Characteristics of Toyota Tsusho Systems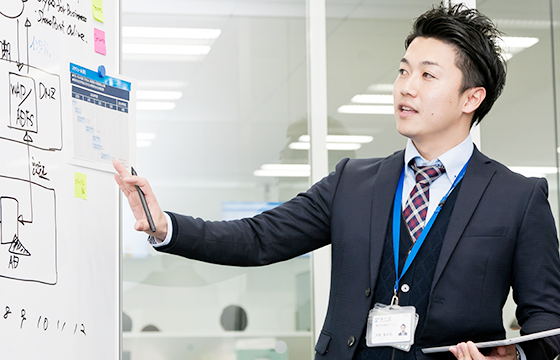 Wealth of Introduction Experience and Know-How
We take pride in our construction record of over 200 domestic and international companies, including introductions at major group companies. We propose and provide solutions tailed to our customers, based on our extensive achievements and know-how in unifying usage method and operation, and optimizing governance in building Office 365.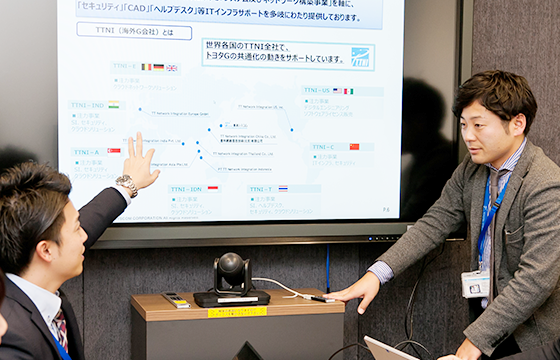 Hospitable Support for Global Companies
Our company has 11 bases around the world, as we also provide introductory support for global companies that are active worldwide. Local engineers are stationed at each base in order to provide high-quality solutions quickly.