ABOUT TTS
Driving Business
Forward with IT
Our services are based on a full understanding of your business.What we aim to provide you is IT solutions that achieve proactive, competitive business strategies.For example, the Toyota Group builds new value in a range of differentfields, and we believe that our mission in the Group is to deploy IT tosupport and accelerate their global strategies.We are a technology group that creates proactive IT.
We are Toyota Tsusho Systems
The Key Words that Define TTS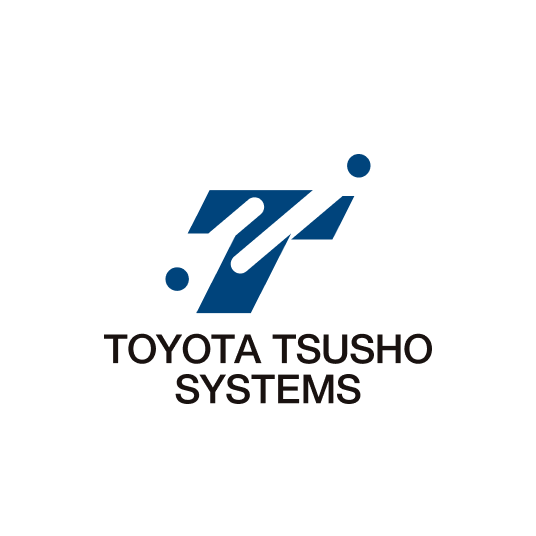 Toyota Tsusho Group
KEYWORD
April, 2019
Toyota Tsusho Systems (TTS) is established after being spun off from Toyotsu Syscom Corporation.
The automobile industry is experiencing a once-in-a-million revolution, and the Toyota Group is undertaking large-scale structural reforms in response. Our company was created to keep pace with the rapidly evolving times.
In our former incarnation as part of Toyotsu Syscom Corporation, we operated under the management of both the corporate head office and the management headquarters of Toyota Tsusho Corporation, a general trading company. In order to meet the needs of all customers and provide optimized services for them, in April, 2019, the company was split into Toyota Tsusho Systems, whose main client would be the Toyota Group, and Toyotsu Syscom Corporation, whose main client would be the Toyota Tsusho Group.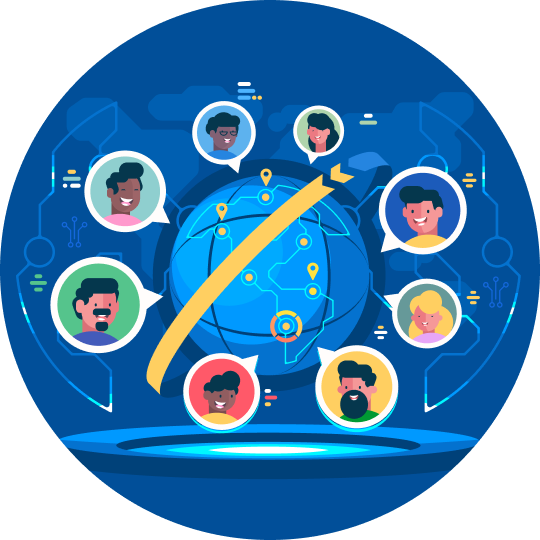 Global x IT x Trading Company
Keywords
10 locations worldwide. A globally competitive IT trading company.
Toyota Tsusho Systems conducts operations around the world, and has locations not just in Japan, but also in Singapore, Thailand, China, India,Indonesia, the US, Germany, Belgium, and the UK.
Toyota Tsusho Systems is a trading company that develops IT solutions wherever global businesses operate.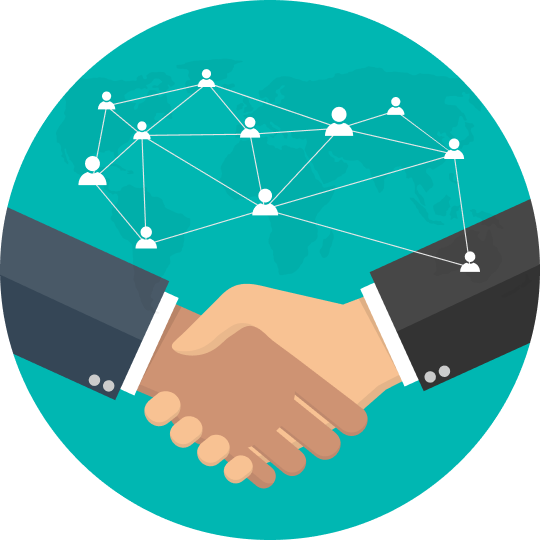 Plural "S"
Keyword
"Systems" is part of the company name.
With 10 companies around the world, the TTS Group does not operate by controlling everything from one head office in Japan. Rather, the TTS businesses in each country (overseas companies changed their name from TTNI to TTS in mid-FY2020), conduct business according to conditions in their respective countries. TTS Japan provides a global headquarters function to produce IT businesses in the world.
The plural "Systems" of our name refers to the fact that we bring together companies from multiple countries with unique characteristics.
Digital transformation (Toyota Tsusho's trading company functions) x Integrated global IT (systems) = Toyota Tsusho Systems.
Our company name reflects the core of what we are.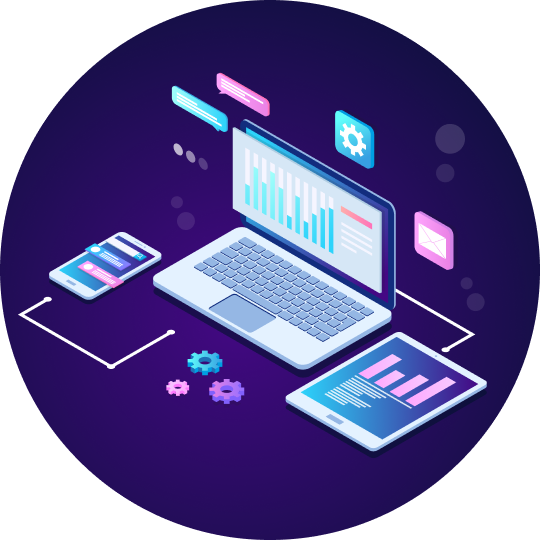 On-site Capabilities
KEYWORD
We are a world-wide IT supporter for Japan-based international companies.
Depending on the circumstances and environments of different countries, customers require different kinds of information and services.
At Toyota Tsusho Systems, we possess the on-site capabilities that are able to flexibly respond to such requirements and variability of information.
We bundle IT-related businesses around the world and strive to become the No. 1 company in the industry by continuously evolving.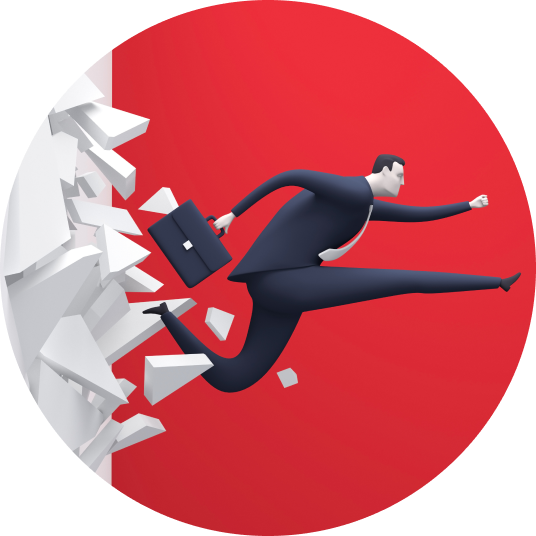 Creation from Zero
KEYWORD
The creative capacity that enables us to forge new businesses instead of relying on existing solutions.
We are a company that deals in IT services, but we offer more than just pre-existing solutions and products.
We leverage our trading-company networks and information and ideas gathered from around the world to continuously create new businesses and services.
The creative capacity to forge such limitless business opportunities is one of the strengths of Toyota Tsusho Systems.
GLOBAL
OFFICE TOUR

TTS-Japan

TTS-Japan

The company headquarters is located in Nagoya. The company has five other locations in major Japanese cities, including Osaka, Tokyo, and Toyota.

Head Office

Symphony Toyota Building
4-11-27 Meieki, Nakamura-ku Nagoya 450-0002, Japan
Tel: +81-052-898-7100 (Reception)

TTS-Singapore

TTS-Singapore

From its office in Singapore, the company provides solutions to companies and organizations in the Asia-Pacific region.

Head Office

6 Shenton Way, #11-08 OUE Downtown 2, Singapore 068809
+65 6823-1900

TTS-Thailand

TTS-Thailand

Located in Bangkok, the company provides solutions to companies and organizations in Thailand and other Asian nations.

Head Office

49th Floor, CRC Tower, All Seasons Place, 87/2 Wireless Road, Lumpini, Pathumwan, Bangkok 10330
+66 2685-3077

TTS-China

TTS-China

The company has its headquarters in Beijing and branches in Changshu, Tianjin, Shanghai, Guangzhou, and Chengdu, providing IT solution support to the entire China region.

Head Office

Room 02-03,19th Floor, East Tower, The Exchange Twin Towers, B-12,Jianguomenwai Avenue, Chaoyang District, Beijing, China
+86 10-5952-2999

TTS-India

TTS-India

The office is located in Bangalore, the city often referred to as the Silicon Valley of India.

Head Office

Embassy Diamante, LEVELⅡ,#34, Vital Mallya Road,Bangalore, 560 001
+91 80-43341000

TTS-Indonesia

TTS-Indonesia

The company office is located in Central Jakarta, an urban center that is home to many historical remains and relics.

Head Office

Mid Plaza Building 2, 14th Floor,JL. Jend Sudirman Kav 10-11, Jakarta Pusat 10220 Indonesia
+62-21-8051-1660

TTS-US

TTS-US

The company is headquartered in Texas and has a branch office in Michigan. It provides IT solutions for the entire North American region.

Head Office

5850 Granite Parkway Suite 425 Plano, TX 75024
+1 972 853-3780

TTS-Europe

TTS-Europe

The company headquarters is in Dusseldorf, Germany, and branch offices are located in Belgium and the UK.

Head Office

Immermannstrasse 65 B,40210 Dusseldorf,Germany
+49 211 545547 450